Outstanding Wedding & Portrait Photography

Passport Photos & Restorations
Registered Master Photographer
Telephone: 020 8367 2233
Mobile: 07904 313 039

S.K. Photography is a photographic service dedicated to providing outstanding wedding & portrait photography in Enfield, North London, Central London, Essex and Herts. We are specialists in family and children's portraits. We also offer photo restoration, passport photographs for all countries and ages including children's and babies' passports, photography for model portfolios, headshots for performers and actors, injuries, PR, websites & newsletters. And if you have any questions or need general advice on anything photographic, please give us a call and we will be only too happy to help you. Please call us today.

---
Portrait Photography . Preparing for your Portraits . Wedding Photography . Wedding Gallery . Family Gallery
Children's Gallery . Headshots Gallery . Groups Gallery . Commercial Gallery . Passport Photo Service . Restorations . Contact Us
E-mail: photos@skphotography.co.uk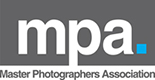 Qualified member of the
Master Photographers Association
Portrait Photographers Enfield, Wedding Photographers Enfield, Children's Photographers Enfield, Passport Photos Enfield, Enfield Portrait Photographers, Family Photographers Enfield, Winchmore Hill Photographers, Childrens Photographer Enfield, Portrait Photography Enfield, Wedding Photographer Enfield, Family Photographer Winchmore Hill, Enfield PR photographer, Enfield Wedding Photography, Chingford Wedding Photographer, Barnet Wedding Photographer, Passport Photos Enfield, Passport Photos North London, Passport Photos Barnet, Passport Photos Chingford, Enfield Model Portfolio, Headshot Photographer Enfield, PR Photography Enfield, Website Photography Enfield, photography for Websites Enfield, Photography for Websites North London.